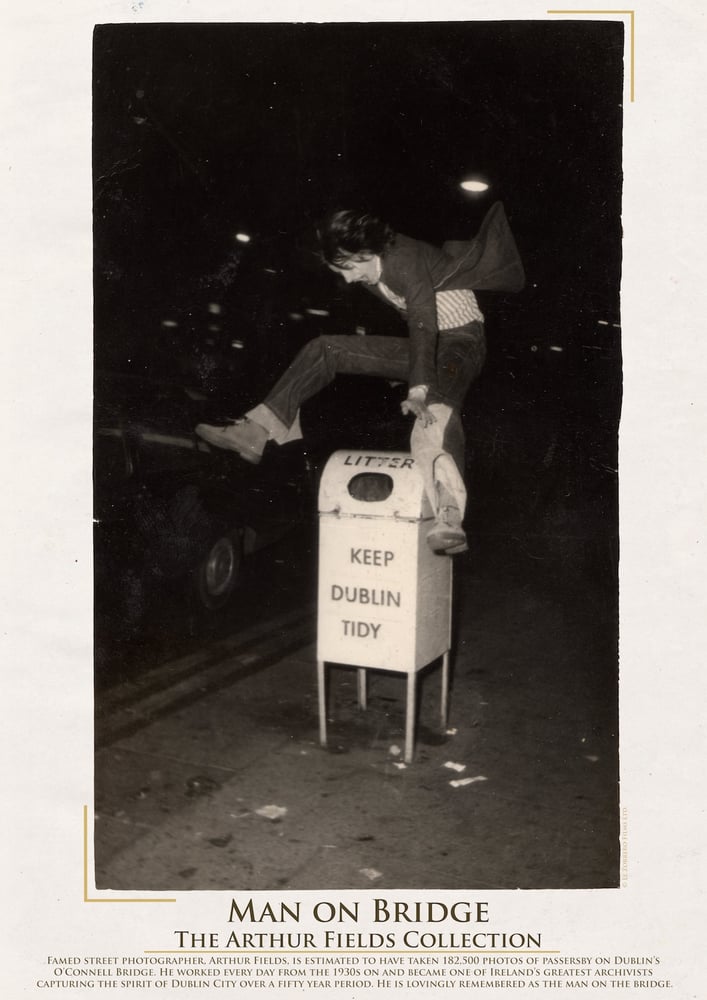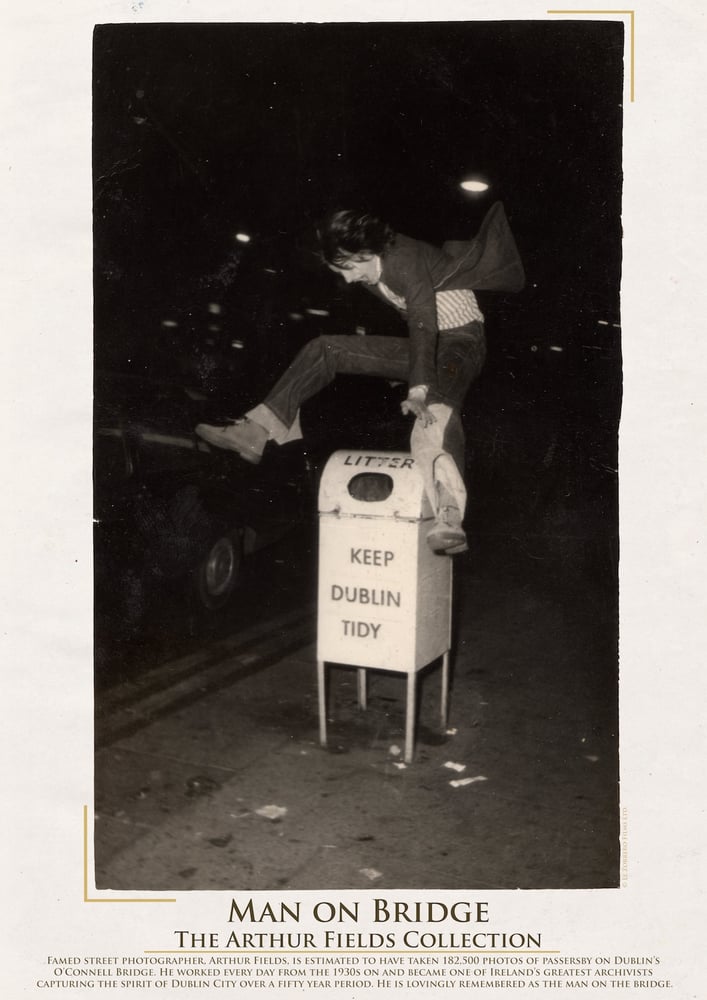 Limited Edition Poster: Man Jumping Bin, Dublin, 1977.
€20.00 / On Sale
Poster image of man jumping bin in Dublin City in 1977. Taken by famed Irish street photographer Arthur Fields, who took over 182,500 photos of passersby on O'Connell Bridge over 50 years, including this one.
All proceeds for poster sale go to supporting the interactive documentary currently collecting this and many other photos.
More details on the photographer Arthur Fields and the interactive documentary can be found here:
http://www.theguardian.com/artanddesign/2013/aug/18/arthur-fields-man-oconnell-bridge-photographs
Available in A1, A2. A3 dimensions. Matte paper finish.
Also available as a series of ten postcards.